RMT & RYT
Skilled Hands, Intuitive Touch, Benefitting Results
Swedish/Relaxation Massage
Swedish massage is one of the most commonly offered massage techniques. It aims to promote relaxation by releasing muscle tension caused by daily activities such as sitting at the computer or exercising.
Swedish massage is therapeutic but gentler than deep tissue massage and better suited for people interested in relaxation and tension relief.
Deep Tissue/Therapeutic Massage
Deep tissue massage uses many of the techniques as Swedish massage. In order to reach the deep muscle tissue, a therapist will massage layer by layer of muscle, applying pressure and employing special techniques with the fingers, fists or elbows to reach and stretch that deep tissue.
This type of massage facilitates healing by releasing contracted areas of muscle and tissue. It can help increase blood flow to the soft tissues and may help to reduce inflammation.
Thai Massage/Lazy Yoga
In Thai massage the therapist takes the client through assisted stretching based on various yoga poses and also work on the energy lines traversing the entire body. The massage gradually stretches the whole body, allowing the person to relax.
This is done within the scope of massage therapy for restoration and joint mobilization. Relaxation combined with the energizing and invigorating effects of Thai massage help people restore mentally and physically.
Indian Head Massage
Indian Head Massage, also known as Champissage, originated in India from Ayurveda, the ancient Indian system of medicine.  It focuses on treating the pressure points and nerve endings on your head, face, neck and upper shoulders using a variety of strokes and techniques.
An Indian head massage stimulates the flow of blood, lymph and oxygen in your upper body, and may help to clear your sinuses, relieve stress, ease tension headaches, and help you sleep better.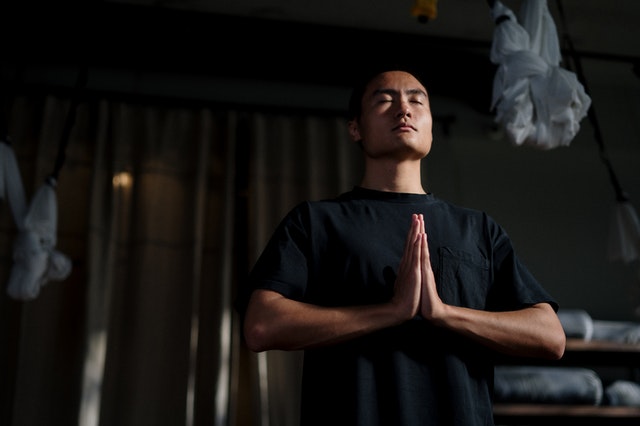 Yoga Classes
I offer private and corporate yoga sessions and also teach at senior centres and various community centres operated by the City of Toronto. I host in-person classes and also reach out to a wider audience by facilitating live online classes.
For one on one and corporate classes as well as virtual sessions,  I have partnered with Innergy Corporate Yoga. Please reach out for more details and learn more about Innergy at
Massage Therapy
Standard Sessions
45 minutes: $80
60 minutes: $95
75 minutes: $115
Massage Therapy
Extended sessions
90 minutes: $135
120 minutes: $175
Yoga  Sessions
Get energized! 
Please contact us for yoga session rates
Individual classes available!
Your Sanctuary
I offer a safe, clean, and judgement-free space for your personalised session.
Located in a residential neighbourhood, my home studio is peaceful, warm and inviting. A heated massage table, warm towels, fresh linens and high-quality oils will make your healing experience as comfortable as possible. You will not want to get off from the table!
A private washroom is also available for your use.